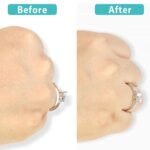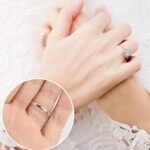 Silicone Invisible Ring Size Adjuster | Set of 8 Pieces
10,90$
In stock
MATERIAL: 100% Silicone (Colorless).
SET: Includes 8 pieces (8 sizes).
Hypoallergenic.
Description
Do you have a ring that is loose? Are you afraid that it will fall out of your hands without you noticing?
What you need is a ring size adjuster!
Set of ring size adjuster, made of 100% high quality silicone.
The silicone of this ring size adjuster set, it is makes it hypoallergenic ring size adjusters, they are transparent in color making them invisible (they do not change color), very flexible, comfortable and easy to clean.
The set includes 8 pieces for 8 ring sizes.
---
MATCH THIS LANYARD
---
PROCESSING TIME
1 business day (Delivered from Zagreb, Croatia).
---
SHIPPING RATES
The shipping rates depends on your shipping address.
* Do not forget to double check your delivery address *
---
ESTIMATED DELIVERY TIME
Shipping speeds depend on your shipping address:
Croatia: 1 to 3 Business days.
Europe: 5 to 12 business days.
USA / CANADA: 15 to 25 Business days.
Worldwide: 1 to 4 weeks.
Free shipping within Croatia / Free Worldwide shipping for orders above €90 euros.
ALL SHIPMENTS INCLUDE TRACKING NUMBER.
---
Have a inquiry about this product?
---
Follow our journey
Facebook ⋅  Instagram ⋅  TikTok ⋅  Pinterest
DIVINE DULCET | Croatian Sustainable Fine Jewelry
All images are property of Divine Dulcet®. all rights reserved ©
Silicone Invisible Ring Size Adjuster | Set of 8 Pieces
10,90

$
In stock